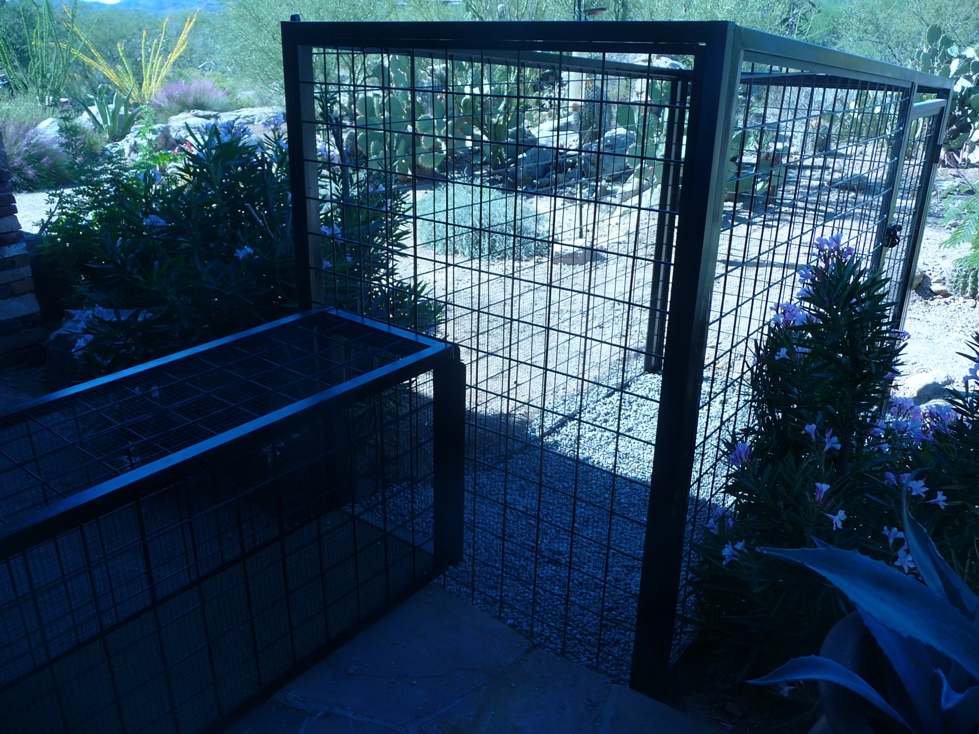 AFTER
We Build, Deliver, And Install Dog Kennels All Over Maricopa County Arizona!
Working people looking for dog kennels installed in Arizona are at a disadvantage due to lack of time and resources. Often this will result in settling for AZ pet kennels that at are Overpriced, Unsafe, Unattractive, or Unsatisfactory. Hundreds of animal lovers have hired us to install dog runs, horse corrals, goat pens, and kennels for sale in Phoenix, Scottsdale, Fountain Hills, Cave Creek, Carefree, and other areas of Arizona since 2006. This site offers examples of the many currently available in stock or custom built dog kennel installation in Maricopa County or many other areas of Southern AZ. Every day we are designing, fabricating, and installing all types of animal containment systems for the people of Arizona.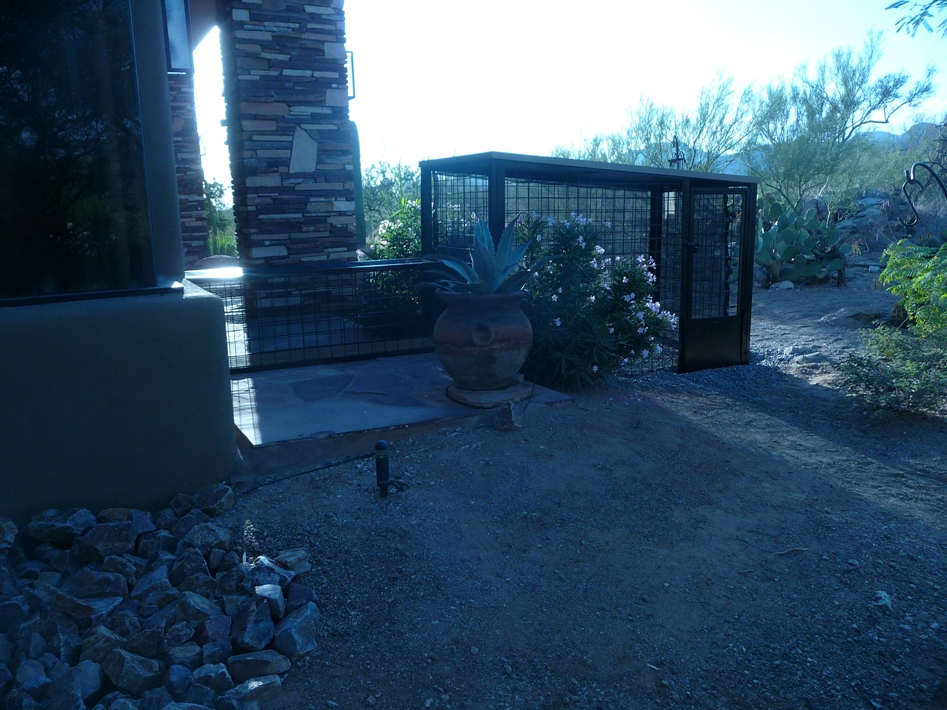 Custom Built & Installed In 4 Weeks!

If you want a predator proof dog kennels company in Arizona. You have found the correct site. Our kennels for pets are specifically designed to keep out Coyotes, Bobcats, Mountain Lions, Hawks, Aggressive Dogs, and ALL other Predators! You will find a better selection of quality pet products by accessing our website anytime night or day, 24/7/365 and see what time, craftsmanship, and the Best Quality Material goes into installing dog containment systems. Each Arizona kennel installation can be custom built to your specifications including design, type of material, color, height, and is guaranteed to keep the bad guys out. We install in all areas of Central AZ. We can build and deliver within about 18 days or you can place an order to be installed for any time in the future. Take time to bookmark this website to view the most current information available.

For years we have built and installed hundreds of animal containment systems in all areas of Phoenix AZ. We take pride in offering the Absolute Best Quality and Workmanship that you can find anywhere! You Won't Be Disappointed. We Won't Let You Down.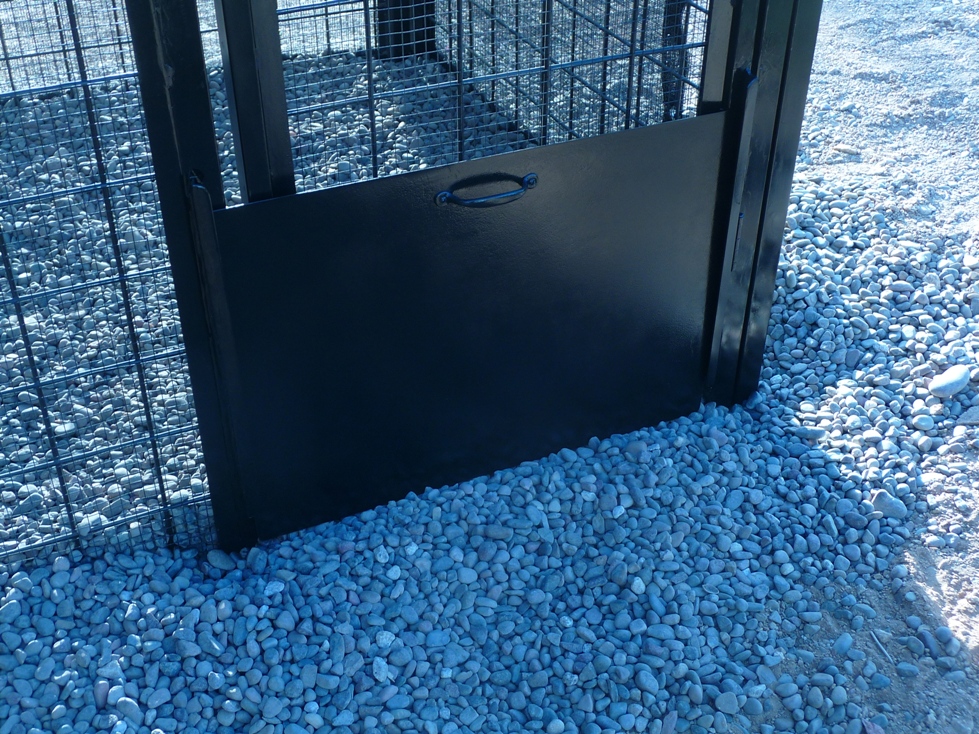 Snake Proof Wire And Gates For Dog Kennels!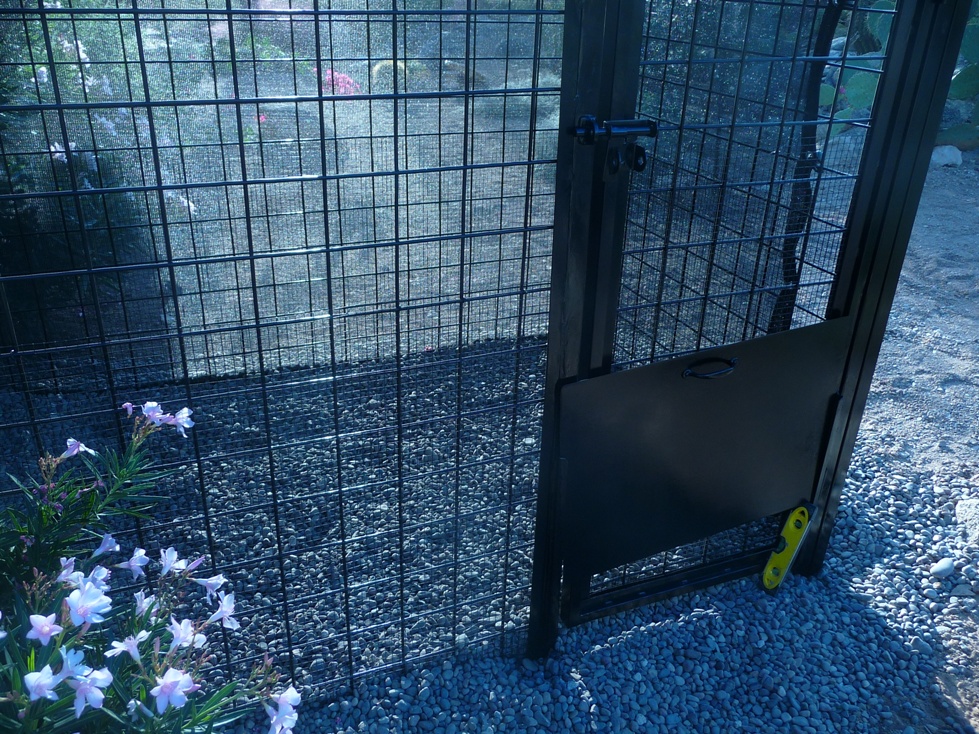 Exclusive Design Keeps Your Pets Safe!
Many of our Arizona kennels for dogs are Exclusive Designs that cannot be duplicated elsewhere. Save your Gas and Time by requesting photos of our Arizona dog kennels at Send Me Photos to see pictures of kennels for dogs in Arizona before you waste time driving around looking at unsuitable Arizona kennel companies.
Coyote Proof Dog Kennels Installed In Arizona!
Best Quality Kennels, All Sizes, Installed in the Phoenix Metro Area and Maricopa County!
Arizona's Safest Pet Kennels!
Keeps OUT Coyotes, Bobcats, Mountain Lions, Hawks, & ALL Other Predators!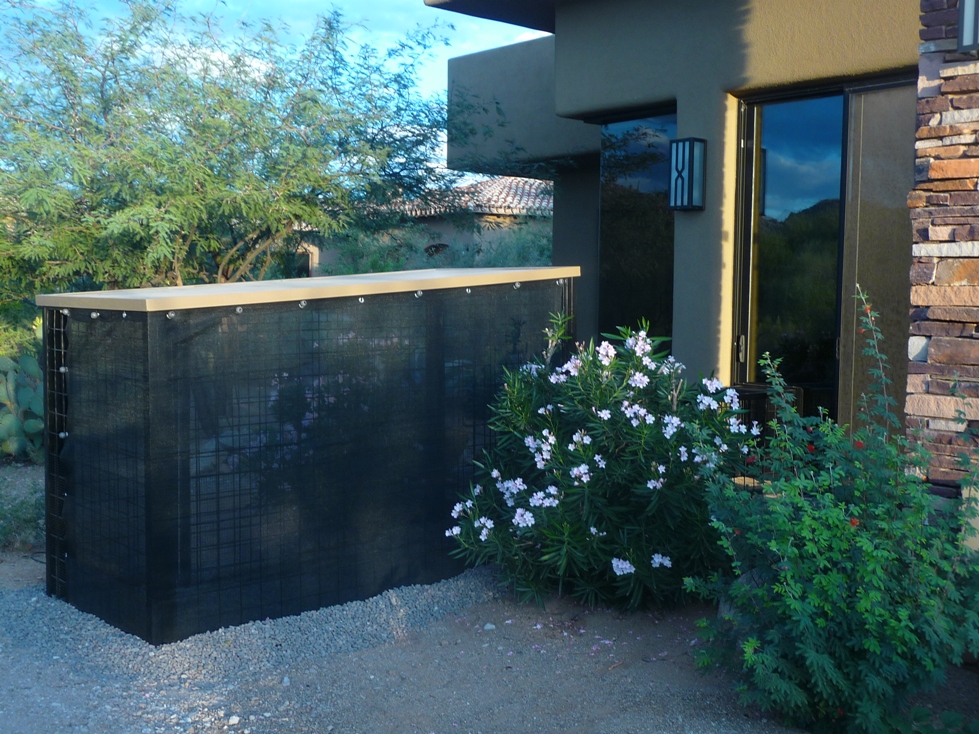 Sun Screen Netting Makes A Great Kennel Shade!
YOU ARE ALREADY BUSY ENOUGH!
Email: JacksOkCorrals@gmail.com
Choose one of our Custom Dog Kennels For Sale
and YOU'RE DONE! Relax! Your Pets Are SAFE! Go Have Some Fun!